Dan Tuffy aka Songs from Dan
This is the new solo project from Dan Tuffy, former frontman of Big Low. The self-titled debut release is planned for August/July this year. If you have been a fan of Big Low, you are going to love this. Great songs and a truly sonic experience in terms of production. Most of the tunes were recorded with Matt Walker and Lucie Thorne on guitars and backing vocals respectively. Epic!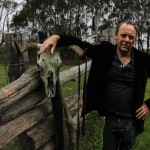 www.songsfromdan.com
Big Low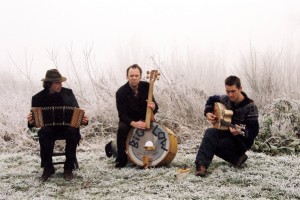 Lying somewhere between singer-songwriter folk, alternative country, cabaret style blues and sweetly executed experimental/electro pop, the Big Low sound is a ragged journey down roads less travelled with some surprising detours into unexpected terrain. No longer active, Big Low released 3 albums and 1 EP between 2003 and 2010.
http://www.biglow-online.com
www.myspace.com/biglow101
---
Parne Gadje
Formed in 2001, PG is a unique world music ensemble with a free-spirited and unconventional approach to its sources. Fervid believers in the necessity of powerful live performances, they have always been an amazing group to "watch". 6 albums behind them with another on the way, they have always managed to transfix audiences with a whirling concoction of Balkan and Persian influenced sound that keeps changing.
---
Lucie Thorne
Lauded for writing "some of the most simple and beautiful songs you will hear" (****The Age), Lucie Thorne has earned her place as one of Australia's most striking contemporary songsmiths. With eleven releases to her name – including her latest LP Everything Sings Tonight – and a prodigious touring schedule, Lucie Thorne continues to carve out an extraordinary creative career.
---
Davie Lawson
We first heard Davie on MySpace, way back in the way back when, after being tipped by a friend at another label. Fate had it that he was playing in a local cafe down the road one Sunday afternoon, and a week later we were recording his 1st album in our studio. To be honest, all we wanted to do that afternoon was check some new microphones out but what we heard coming back at us charmed the pants off us. Davies music is like that; spontaneous, direct and pretty much down in one-take. He has been a joy to work with over the years and we have released 3 of his albums. He now lives in Ireland – we hope he is still writing and recording.
www.facebook.com/davielawsonmusic
---
Jeroen Kant
We entered a one-off project with Jeroen and his band in 2011. We took the Smoked Sounds mobile recording studio over to Kytopia in Utrecht, set everything up and recorded an album in 3 intense days. The result is our only Dutch language release "Goud of op je bek Gaan". Its an album that kind of disappeared really, receiving very little attention in the music press and was largely ignored; something I still don't get – but thats the music business for you. Jeroen has since moved on but we are still proud of this release.
---
Matt Walker
Matt Walker is one of the most respected musicians on the Australian scene. Working out of Melbourne as a producer, session guitarist and composer he is credited on dozens of albums, films and documentary scores, and among his peers down-under, enjoys the status of a true cult legend. He as toured with people such as Bob Dylan, Patti Smith, Jon Spencer Blues Explosion, Dirty Three, Nick Cave, Tony Joe White, Cat Power, The Black Keys and Joe Cocker. Matt has also written, recorded and performed with many outstanding artists including Mick Harvey (Nick Cave and the Bad Seeds), Rob Hirst and Jim Mogine (both from Midnight Oil), Kim Salmon (The Scientists) and Ashley Davies (Mighty Servant). We have one album of his on our catalogue; "Echoes of Dawn" is an absolute masterpiece!
---
Kamal Hors
Kamal Hors is a Moroccan musician who has been playing the ud (the Arabic lute), the sentir, the guenbri and various north African percussion instruments for as long as he can remember. In 1981 he migrated to the Netherlands, bringing his life passion and musical tradition with him. We recorded a project with him and Sandiep Battychara (Tabla) in 2007 called "The Dance of the Lute". Its release attracted very little attention but to this day I still believe it is one of the most beautiful pieces of work we as a label have been involved in. The playing on it is mesmerizing – from another universe – and it pretty much went down in a single day.
---
Wild Pumpkins at Midnight
Formed in Hobart, Tasmania in 1984 and on the road till 1997, the Pumpkins are one of the most exciting independent bands to come out of Australia. They won an ARIA award in 1989 and were nominated for a follow-up award in 1990. They recorded 14 albums and toured Australia and Europe extensively, were part of the furniture of the infamous Punters Club in Melbourne in the late 80's & early 90's and had a huge sense of adventure, mashing politically tinged folk, beatle-esque harmony and machine-gun guitar feedback into a sound that was intense and infectious.